FEI ranked show jumper, Gareth Graves, is a prime example of a hard-working equestrian. Born and raised in Durban, South Africa, Gareth began riding at the age of 9. However, it wasn't until his family moved to Vancouver Island, British Columbia that he began to show horses seriously.
"I recognized that my family was never going to be able to financially support my riding, so I knew very early on that in order for this to work, I was going to have to work very hard and really stay focused on the end goal," he explains. "I was not naturally talented, and had no money, but had an almost blind determination to achieve my goal of becoming a horseman at the top level of the sport. I've always relied on working toward the right opportunity as opposed to believing in my abilities."



-First Timers with Gareth Graves (Horse Canada Article)
Gareth is the definition of passion, diligence, hard work and determination. He began his career by taking the opportunity to ride and learn anything he could. Since then, horses have impacted every part of his life, and continue to lead Gareth on an incredible journey with amazing opportunities, a chance to meet great people, and the ability to see the world. He took his first trip around the International Ring at Spruce Meadows in 2014, a ring he has had his eyes set on since the age of 15 from a trip to watch the Masters Tournament with family friends.
Gareth is currently the head trainer of Highbury Show Stables based in Edmonton Alberta. He has two main competition horses at the moment. Darantos, an 11-year-old grey Dutch Warmblood gelding, who has been his partner for the last four years. Billy Pukka, a 12-year-old bay Anglo European mare, who has been in the barn for the last three years. Both of Gareth's horses have a ton of character but are very kind by nature, which is one of his favorite qualities about them. "Quietly preparing for the day while watching the sunrise is incredibly special," says Gareth, describing his favorite ways to spend time with his horses during the early morning rides at the horse shows.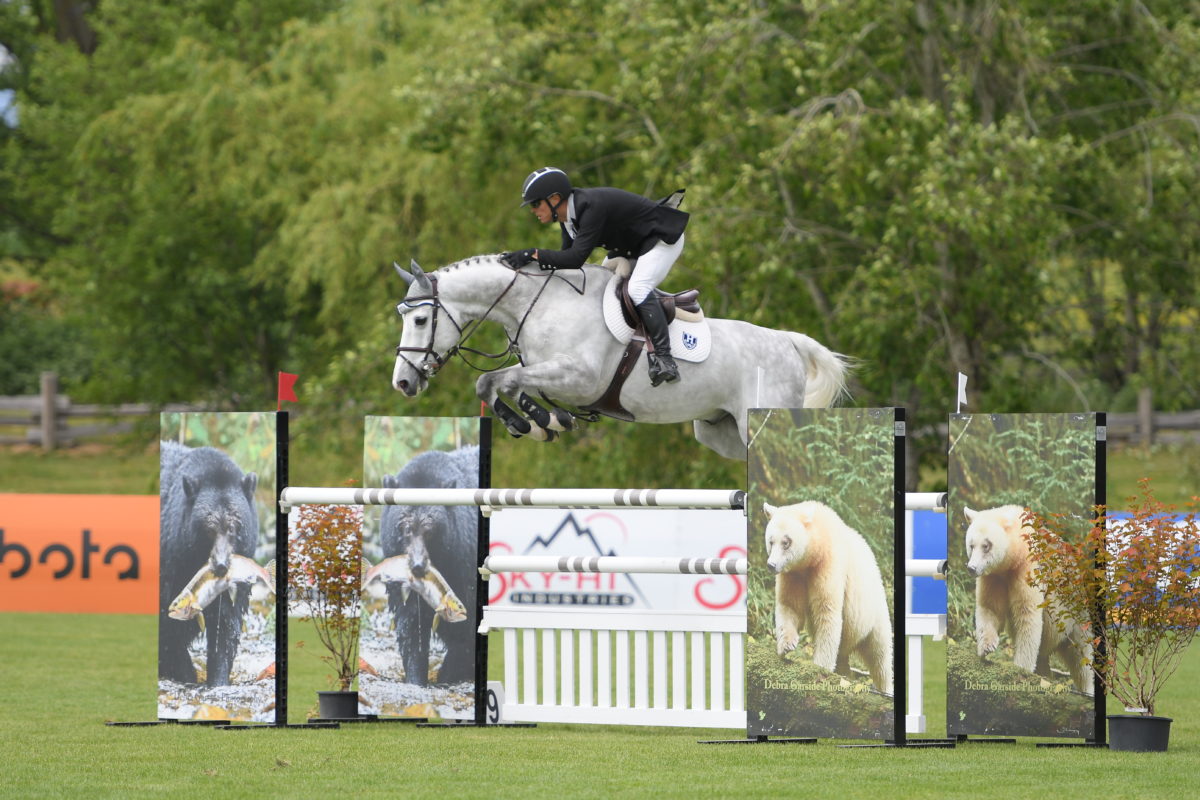 The drive to learn all about horses and the sport of show jumping with what keeps Gareth always striving take on the next challenge. One of his favorite pieces of advice is "If you stay in the sport for the love of the horse, you will always be going in the right direction." Gareth has a string full of students and young horses that he is always willing to help teach the ropes too. This year, you can find Gareth and his team showing all over North America. His 2019 season goal is to jump in the FEI division at the Spruce Meadows Masters. We can't wait to cheer him on!
You can find more follow Gareth Graves and Highbury Show Stables on Facebook.